The first version of Silverbucket's new feature, Performance Dashboard, has seen the light. It's a great addition to Silverbucket's Resourcing Intelligence functions, and it will be updated to client environments in February 2020. The aim with this Silverbucket feature is to further cultivate the data which has already been collected; from data to a concise analysis!
Performance Dashboard offers a compressed and tailored analyzing mechanism to the everyday functions of organizations, providing an important tool to help monitor and manage business, especially for managers.
Silverbucket specifically concentrates actual and forecasted personnel data – related to project activity – and provides visualized analyses of it. Performance Dashboard visualizes this data in a better and easier way, which allows every organization to create gauges that are essential to them, in an agile way. How all this works is described below.


Dashboard as a cornerstone to organization-specific gauges


Each organization can build their own dashboard created from various gauges and configurations. The dashboard consists of different sections, with specific names, descriptions and measurements.

Image 1. An example of a dashboard section with gauges on utilization rates on an organizational level.
The different sections of a dashboard can, for example, offer an overview of certain parts of the organization and show various data about personnel planning and realized hour tracking, also within different parts of the organization. 

This flexibility offers each company and organization a possibility to build a set of gauges, relevant exactly to them.


Dashboard components
The first version of Performance Dashboard contains a versatile gauge component that can be used to model different key performance indicators.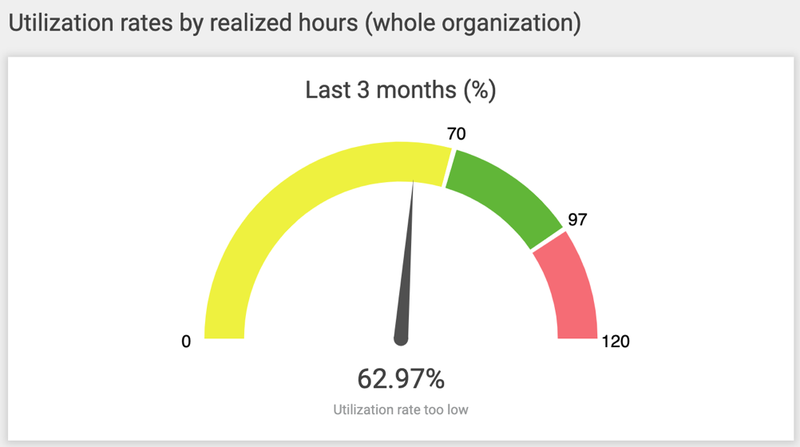 Image 2. The KPI gauge component for realized hours, used in calculating the utilization rate.
The KPI gauge is configured to be highly versatile. Its main functions are used to show the invoicing, utilization or resourcing rates of a selected group of people, based on realized hours or planned allocations.

What makes the gauge powerful is its ability to use the filter sets saved in Silverbucket's people listing and allocations. In practice, this enables including a versatile selection of personnel or project groups in calculations. For example, this could mean exploring a certain organization, a certain user group, people in certain roles, or even some meaningful combination of these concepts.
In addition, the gauge can be set to select its data within freely selectable time ranges. The following time ranges are supported: days, weeks, months and years. The gauge can also be adjusted according to the user's wishes, be it a shorter time range in the past and a longer one in the future – or the other way around.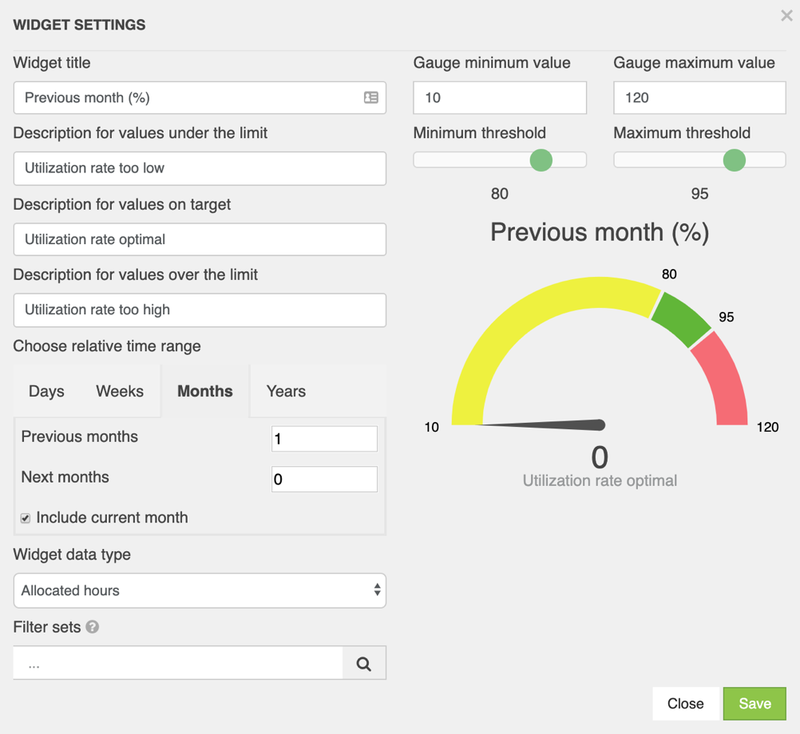 Image 3. The configuration settings of a KPI gauge. 

As shown in image 3, the gauge can be set to three different thresholds (under, on-target, over), to describe the performance of the entire organization, or a part of it. Additionally, the thresholds can be accompanied by a written description of how well the organization is performing. All data can be configured by the customer and by gauge by gauge.
For example, as shown in image 2, when the value fails to reach the optimal threshold, the gauge displays the performance visually as well as with the description: "Utilization rate too low."


Implementing the gauges in an organization
As of February, Silverbucket's client environments will be updated to include the Performance Dashboard functionality. The definition and identification of company KPIs are paramount in the optimization of gauge functions. 
We recommend that organizations pay more attention to defining their resourcing, utilization and invoicing rates, on the organizational level, and that they target other essential subparts of the organization as well. These include the main parts of the organizational structure, user groups, important roles and line management among others. Another important detail is to consider the importance of setting various targets, based on forecasts and reality. Performance Dashboard is optimal for monitoring these differences. You can compare the planning level (future forecasts) with reality (historical data) and set different targets for these items.
Recognizing the nature of the organization's planning and the different operating models is also essential to the gauges. For example, short-term visibility regarding sales and resource allocations may be the way the customer business works. In this case for example a 3-4 month range may be useful for future measurements and longer-term goals are not meaningful at all. All this depends on the business.
Therefore, knowing and understanding your project activity, business model and the required indicators and targets is crucial. A correctly configured Performance Dashboard helps you to understand better your performance and is an aid to those parts of the organization that are perhaps not performing so well, as it helps them find their bottlenecks and to increase the success of their performance in the future.
More information on different allocation rates and monitoring , please download our guide  'Resource allocation of 1.000 people.'
Silverbucket consultants are happy to help you with configuring your Performance Dashboard and KPI gauges. Please feel free to contact us.
You get what you measure, goes the old expression. 
Toni Uimonen
Advisor

More information: toni.uimonen@silverbucket.com and support@silverbucket.com